This was our 2022 litter.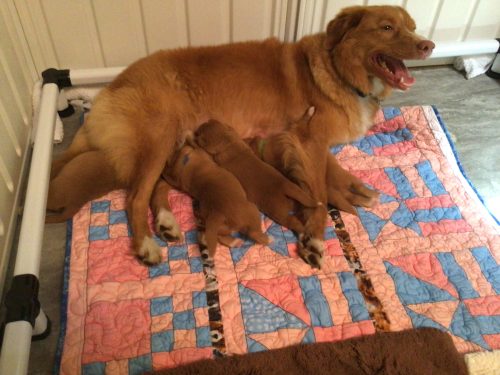 These little sausages are growing like crazy! Jigs is a great mom. She's getting her walks again and time away from her puppies while they sleep. Day by day their sweet little personalities are beginning to emerge.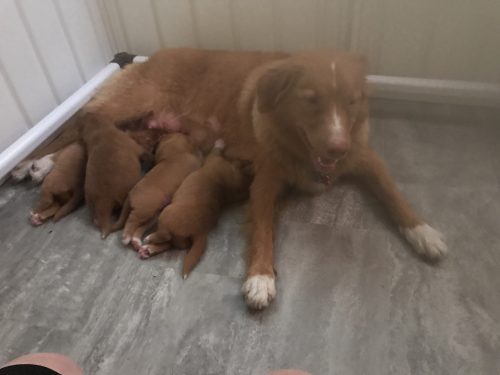 It's so hot that Jigs and the pups pushed the rugs aside and opted to lay on the linoleum. I guess it's a bit cooler for them.